PROGRAM
PLEASE NOTE: CONFERENCE RELOCATED TO NATALIE ZEMON DAVIS CONFERENCE ROOM, ROOM 2098, SIDNEY SMITH HALL, DEPARTMENT OF HISTORY, UNIVERSITY OF TORONTO, 100 ST GEORGE STREET, TORONTO
---
24 to 25 May 2018
Thursday, 24 May
2.00:  Welcome Address
2.30-4.00: Panel 1:  Servants and Slaves on Land and Sea
Doug Hay, York University, "Beating a servant in eighteenth-century England"
Thomas Malcomson, Independent Scholar, "The course to freedom through the British Navy"
David McNally, York University, "Wages, Coercion and Bonded Labour: Revisiting Unfree Labour in the Development of the Atlantic World"
4.15-5.45:  Keynote Address:  James Epstein, Vanderbilt University
"Writing America From Newgate Prison, 1795"
Friday, 25 May
10.00-10.30: Coffee
10.30-12.00:  Panel 2:  Oaths, Invective and the Press
Andrea McKenzie, University of Victoria, "Pope-Burnings and 'Pamphlet Incendiaries':  Fire, Faction, and Popular Politics during the Restoration Crisis, 1678-81"
Karen Macfarlane, Trent University, "To kiss or not to kiss the bible?: how the oath of Scotch rebels became the English oath"
Bernard Lightman, York University, "Creating a New Space for Debate in Victorian Britain: The Monthlies, Science, and Religion"
12.00-1.30: Lunch and Performance:
Peter Bailey, "the Other Captain Swing:  Eric Hobsbawm on Jazz A Learned Entertainment"
1.45-2.55:  Panel 3:  Red Tape and Cold Comfort:  Army Women 
Lynn MacKay, Brandon University, "Negotiating Bureaucracy: Soldiers' Wives in Nineteenth-Century London"
Jennine Hurl-Eamon, Trent University, "'Nestled…to the cold bosom of its hapless mother':  Frozen Babies in British Napoleonic War Memoirs"
2.55-3.30: Coffee Break
3.30-4:35:  Panel 4:  Rakery and Vice in Bristol and London
Steve Poole, UWE Bristol, "'Abodes of Vice and Dens of Infamy':  Geographies of disorderly space in Hanoverian Bristol"
Sylvie Beaudreau, SUNY Plattsburgh, "The Making of a London Rake: Samuel Richardson's Robert Lovelace as a Particularly English Libertine."
4.35-5.00: Closing Remarks
5.30-7.00: Reception, Schulich Executive Private Dining Room, Schulich School of Business
All Welcome.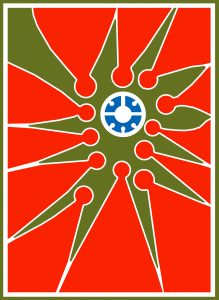 This conference is generously sponsored by the Department of History, York University; Office of the College Head, Founders College; the Faculty of Liberal Arts and Professional Studies, York University; the Office of the Vice-President Research and Innovation, York University; and the Office of the Provost, York University