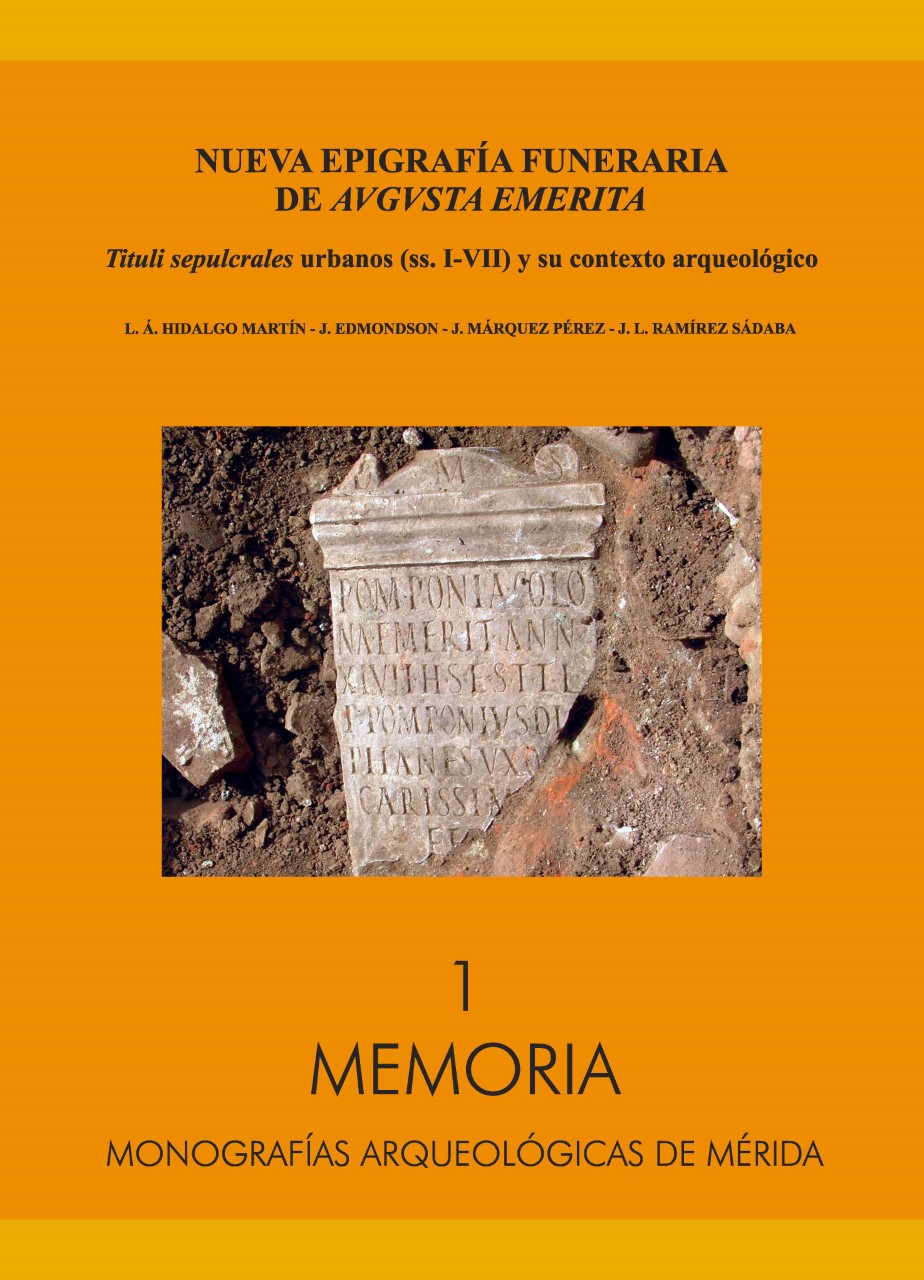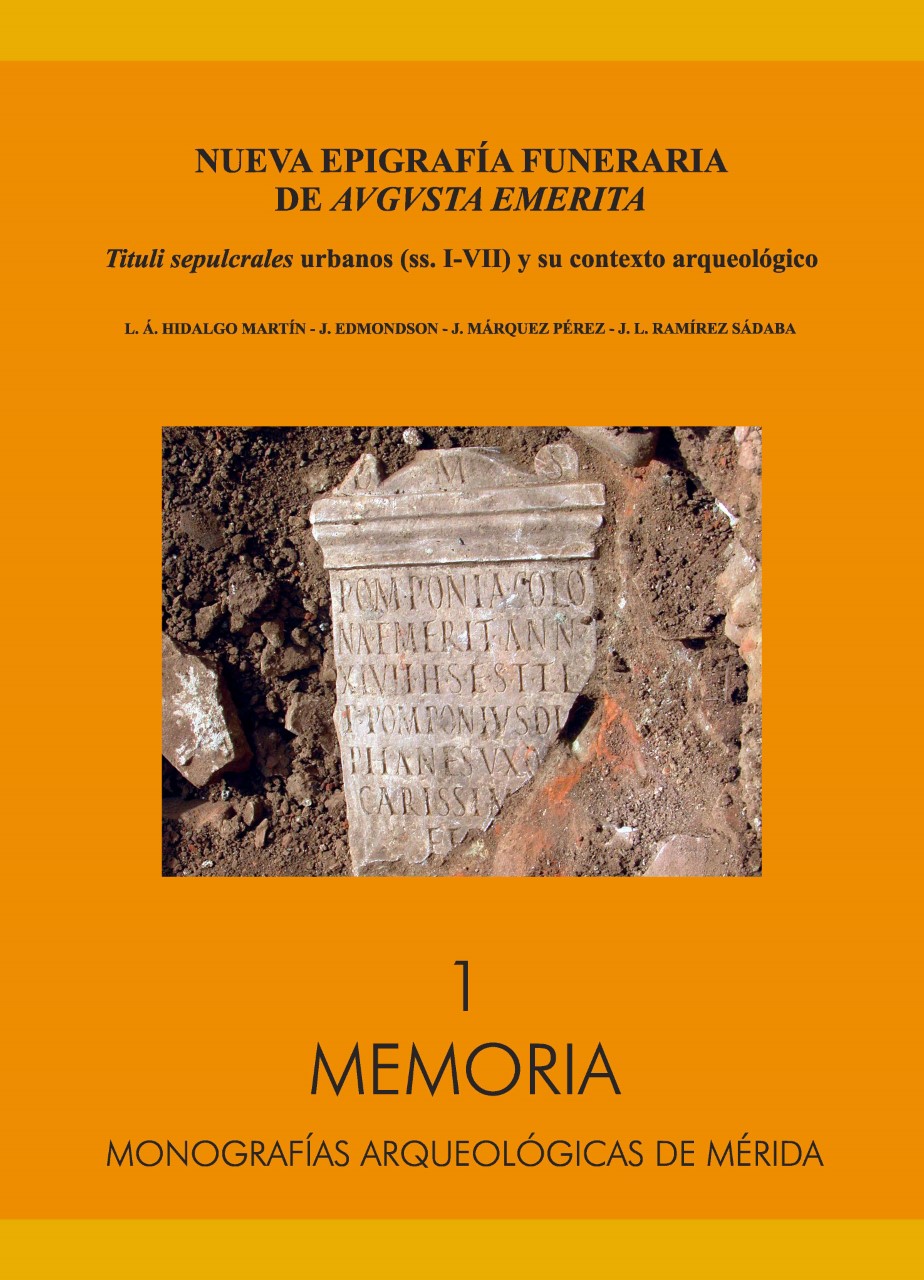 I am pleased to announce the publication of a new book by Jonathan Edmondson, Nueva Epigrafía Funeraria de Augusta Emerita (NEFAE): Tituli sepulcrales urbanos (ss. I-VII) y su contexto arqueológico, which translates as New Funerary Epigraphy from Augusta Emerita (NEFAE): Urban Tomb Inscriptions (1st to 7th century CE) and their archaeological context, published by Consorcio de la Ciudad Monumental de Mérida / Diputación Provincial de Badajoz in Mérida, Spain.
The book publishes 199 unpublished funerary inscriptions from Augusta Emerita (Mérida) and corrects the published editions of another eight texts. This is accompanied by six analytical chapters, examining the history of archaeological research on funerary areas in Mérida; the archaeological contexts of the inscriptions; the typology of the monuments; the nature of the Latin, formulas and letter-forms used for the epitaphs; and the social context of those who were commemorated or who dedicated the monuments.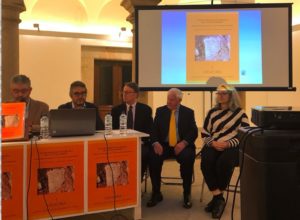 There was a pre-publication launch for the book in that different world before the pandemic on 13 February 2020 and here is a picture from that launch, showing Jonathan with his co-authors, Luis Ángel Hidalgo Martín, José Luis Ramírez Sádaba and Juana Márquez Pérez and, on the far left,  the Director of the Consorcio de la Ciudad Monumental de Mérida, Félix Palma
Many congratulations, Jonathan, on this accomplishment.
Stephen J. Brooke
Chair
Department of History, York University