Source: YFile - May 3, 2018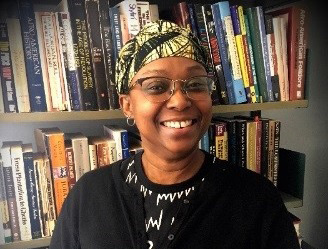 Equity and social justice are defining values at York University. The Harriet Tubman Institute for Research on Africa and its Diasporas at York University is emblematic of this deep commitment. This Organized Research Unit (ORU), launched in 2007, is dedicated to overcoming injustice and inequity that are linked to the antiBlack racism that many persons of African descent face in Canada and internationally.
History Professor Michele Johnson, from the Faculty of Liberal Arts & Professional Studies, has served as the director of the Tubman Institute for the last five years, having been interim director from 2012 to 2013. With her term ending next month, Johnson sat down with Brainstorm to reflect on her time at the institute and the impact of this ORU.
Q: How has the Tubman Institute evolved during your time as director?
A:  When I assumed the directorship, the Tubman, under the leadership of Professor Paul Lovejoy, had already earned an international reputation for its scholarship on the migrations of Africans, enslaved/forced and free. My directorship has focused on building on those strengths and encouraging the participation of researchers across a range of disciplines to contribute to the institute's interdisciplinary and multidisciplinary research agenda.
We have organized ourselves in six research clusters:
Labour, movement and mobility;
Expressive culture and belief systems;
Politics, economics and social justice;
Genders and sexualities;
Health and science; and
Theory, method and practice.
These themes have become the bases of our research seminar, the "Tubman Talks," where York faculty, graduate students, and visiting and community-based researchers share their research.