The Department of History congratulates their current and former students for several award nominations and one win at this year's Heritage Toronto Awards (October 23rd, 2017).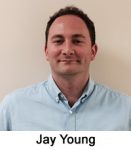 York History PhD graduate Jay Young won the Short Publications Award at the Heritage Toronto awards for his chapter "Soils and Subways: Excavating Environments during the Building of Rapid Transit in Toronto, 1944-1968" in Moving Natures: Mobility and Environment in Canadian History (University of Calgary Press, 2016).
Also nominated for the Short Publications Award was York History PHD graduate Daniel Ross for "Yonge Street Mall: The Fun and Failure of Pedestrianizing Toronto's Iconic Strip during the 1970s" which was published in Spacing Magazine (Winter 2016).
Current History MA student Morgan Cameron Ross was nominated for the Public History Award for his collection of YouTube videos featuring historical vignettes of Toronto.
Public History students Mario Concordia, Michael Primia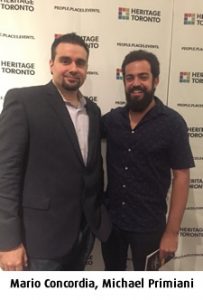 ni, Rob Gibbs and Ahmad Hassan were also present at the awards ceremony, sponsored to attend as part of Heritage Toronto's "emerging historians" program.
Congratulations to all!