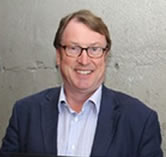 Dear members of the History Department,
I am delighted to report that the Senate Awards Committee has recommended our Chair,  Jonathan Edmondson, for a Distinguished Research Professorship. The Senate Committee notes that the file "contains high praise for the international impact of his prolific, original scholarly research, his contributions to the development of young scholars and his reputation as a good citizen of the University." The Committee added, "Professor Edmondson has a strong claim to be the most distinguished Roman historian currently working in Canada".
Please join me in wishing Jonathan our heartfelt congratulations on this wonderful accomplishment.
I would like also to thank our colleagues for organizing the nomination:  Marcel Martel initiated the nomination, and Jeremy Trevett and Ben Kelly put Jonathan's file together and submitted it.
If you can, please attend convocation on June 21st at 10:30 a.m.  -- Jonathan will officially become a Distinguished Research Professor at the event.
Congratulations Jonathan!
Deb Neill