Dear members of the department,
I am sure you will all wish to join me in congratulating our colleague, Jesús Bermejo Tirado, who is a postdoctoral fellow in Roman archaeology in the Department of History, on the publication of a new edited volume, Aplicaciones de Sintaxis Espacial en Arqueologia - Space Syntax Applications in Archaeology.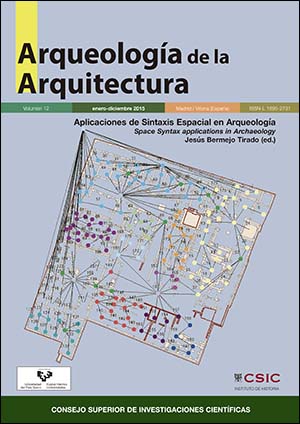 Jésus sent me a brief description of this volume and the link to the journal website: http://arqarqt.revistas.csic.es/index.php/arqarqt/issue/current
Space syntax is a methodology created initially in the UCL School of Architecture that is designed to analyse the social dynamics that lie behind the spatial configuration of buildings and cities. It has been recently used as a effective tool for the social interpretation of different types of archaeological built environments. This volume, which includes papers on Protohistoric, Roman Republican and Imperial, and Prehispanic South American sites, could be considered to be the first collection of essays on the application of this kind of analytic tool to archaeological contexts. The volume arose from a conference hosted at Carlos III University of Madrid in September 2014.
On behalf of the Department of History, Jesús, many congratulations!
Sincerely
Marcel
Marcel Martel, Professor and Chair, History Department