Dear colleagues,
I am sure you will join me in congratulating our colleague, Sean Kheraj, who received the LA&PS Award for Distinction in Research, Creativity or Scholarship – Emerging Researcher.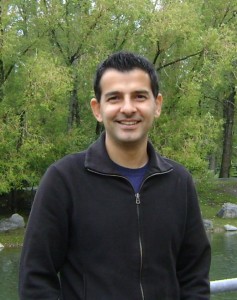 Here's the citation composed by the awards committee:
Professor Kheraj has exceptional academic and public reach as an inspiring, innovative and dynamic Canadian environmental historian. He extends his influence through a wealth of publicly available digital resources, which is used regularly by faculty to assist in teaching undergraduates and the general public more broadly.

Researchers "ask questions and seek answers to learn new things about the world in which we live," says Kheraj. "That new knowledge matters for everyone, so it's important to ensure that we find ways to disseminate it widely. This is especially true for historians whose research helps us to know more about our collective pasts. Understanding history is a matter of public concern and interest."
Many congratulations Sean!
Regards
Marcel