Dear members of the undergraduate and graduate programs,
It gives us enormous pleasure to announce that our colleague Kate McPherson has won the Faculty of Graduate Studies' Faculty Teaching Award. Congratulations Kate for receiving this prestigious award.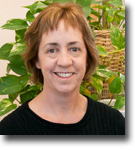 The award will be presented to our colleague either in March or April meetings of the Council of the Faculty of Graduate Studies. Colleagues and graduate students are invited to attend.
We want to thank those who wrote letters in support of Kate McPherson's nomination and in particular Molly Ladd-Taylor and Adele Perry for putting the file together.
Sincerely
Marcel Martel and William Jenkins