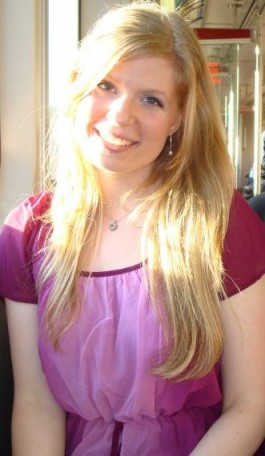 The Department of History congratulates History PhD student Karlee Sapoznik on the pending publication of her book The Letters and Other Writings of Gustavas Vassa (alias Olaudah Equiano, the African): Documenting Abolition of the Slave Trade.
To be published by Markus Wiener in mid–April 2013, the book was launched last week at the Annual conference of the African Studies Association in Philadelphia.
In her description of the book Ms Sapoznik said, "Gustavus Vassa was on the vanguard of the anti-slavery movement in England at the end of the eighteenth century. He provided a voice for people of African descent in the British Atlantic world. His Interesting Narrative has influenced countless works, both fiction and nonfiction."
Praise for Ms Sapoznik's book has flowed from the academic community. University of Worcester professor Suzanne Schwarz called the work "an impressive book which makes an important contribution to advancing scholarly understanding of the the life, identity and influence of Gustavus Vassa. By drawing together such a rich and varied corpus of source material dispersed in archives in Britain and America, Sapoznik offers new insights into Vassa's ideas, his networks of influence, as well as his many talents and accomplishments. This book is indispensable."
Arthur Torrington, of the Equiano Society said Ms Sapoznik's book "...highlights the major contribution of an African to the body of knowledge of crimes against Africans in bondage [and] the immorality of human traffickers."
And James Walvin, author of An African's Life: The Life and Times of Olaudah Equiano, 1745–1797, said "Olaudah Equiano continues to attract an extraordinary degree of scholarly attention and debate. Though much of that debate centres on his autobiography (his famous Narrative), he also left a wide and diffuse paper trail for scholars to examine. Now, after exhaustive research and painstaking reconstruction, Karlee Anne Sapoznik brings together all of Equiano's other known writing. Here, in a single, accessible format, is an invaluable mine of information, derived from a remarkable array of sources. . . . It throws Equiano's achievements into sharp relief and will provide scholars with an abundance of data in the continuing historical debate about the man and his time."
Any royalties earned by the book will be donated to the Alliance Against Modern Slavery.