Markham Museum internships give York students experience in the competitive field of public history (Jan. 2017)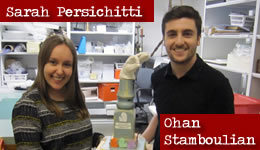 The Markham Museum staffs its internship program with some of the best and brightest history students from York University. In turn, this community partner makes its mark on the careers of students who aim to pursue a future in the cultural sector and public history organizations. [read more...]
Four York U students receive Vanier Canada Graduate Scholarships (Oct. 2016)
York graduate students Alison Humphrey, Zachary Lomo, Jesse Thistle and Syrus Marcus Ware have been named recipients of the Vanier Canada Graduate Scholarship, one of the most prestigious graduate scholarships in Canada.
Recipients receive $50,000 annually for up to three years to support their doctoral research and are selected based on their leadership skills and high standards of scholarly achievement in the social sciences and humanities, natural sciences and engineering, or health-related fields. [read more...]
Three York U graduate students become prestigious Trudeau Scholars (June 2016)
York University graduate students Aytak Akbari-Dibavar, Gerard Kennedy and Jesse Thistle have been awarded the Trudeau Doctoral Scholarship, a prestigious distinction presented by the Pierre Elliot Trudeau Foundation. [read more...]
York history students win Archaeological Institute of America award
History Professor Alejandro G. Sinner and his summer study abroad students won first prize for best poster at the annual meeting of the Archaeological Institute of America (AIA).
Kimberly McCullough, Alejandro G. Sinner, Ashwyn Grewal and Daniel Jankulovski with their prize-winning AIA poster
Sinner, Social Sciences and Humanities Research Council (SSHRC) postdoctoral fellow in the Department of History, and his students from the study abroad course Roman Spain: Archaeology & History attended the conference in San Francisco from Jan. 6 to 9, 2016. [read more...]
Success and second chances: Jesse Thistle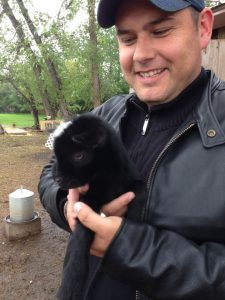 He was homeless... in and out of jail, and addicted to drugs. But these days - perseverance is paying off for Jesse Thistle. He's celebrating his graduation from York University. Nil Koksal introduces us. [watch video...]