The Melville-Nelles-Hoffmann Environmental History Lecture is an annual speaking event hosted by the Department of History at York University. It is generously supported by two of the History Department's founding environmental history professors, H.V. Nelles and Richard Hoffmann and it honours the memory of the late Elinor Melville, our colleague and leading researcher in the field of Mexican environmental history.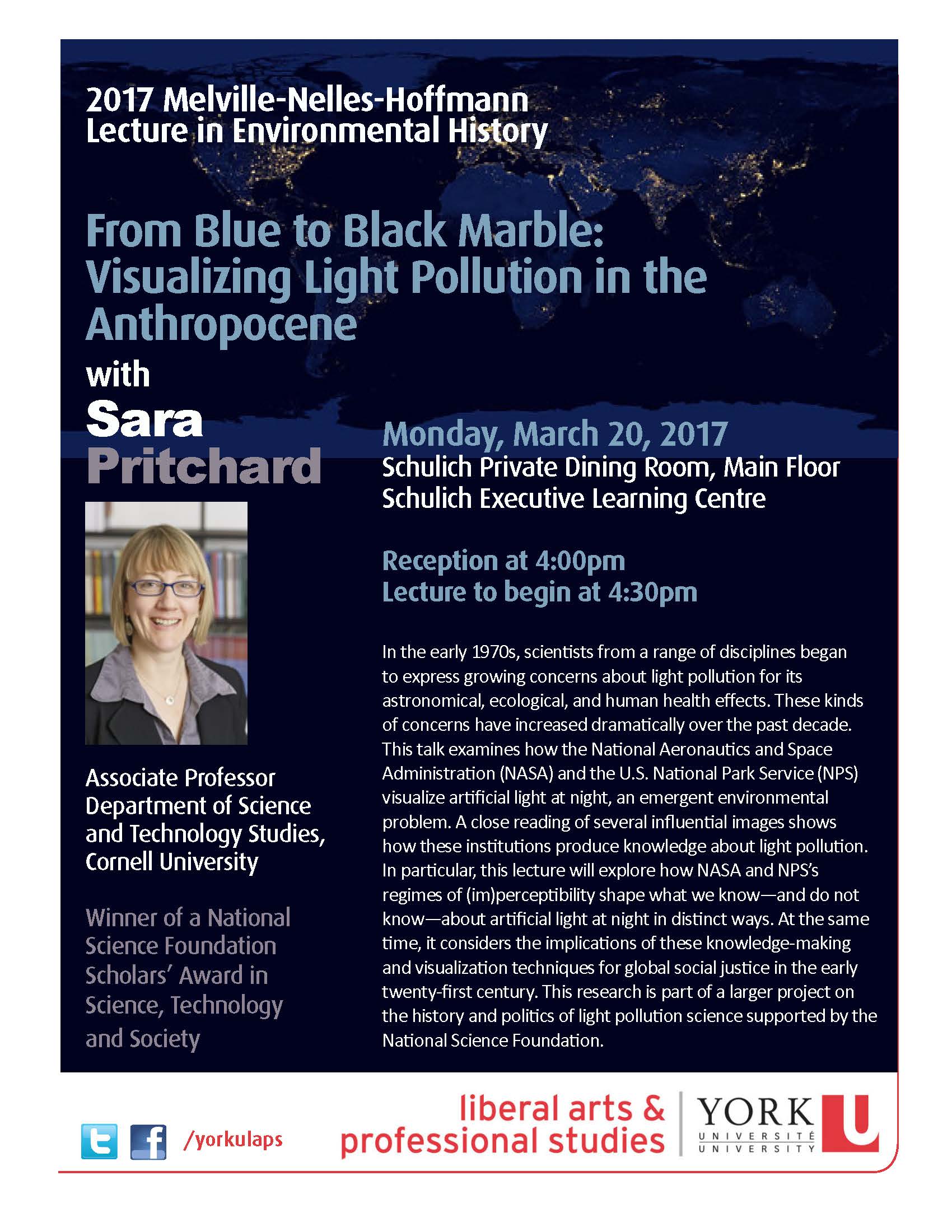 This year's lecture is "From Blue to Black Marble: Visualizing Light Pollution in the Anthropocene" with Sara Pritchard, Associate Professor, Department of Science and Technology Studies, Cornell University.  She is the winner of a National Science Foundation Scholars' Award in Science, Technology and Society.
To view a list of past events click
here
.
Past Events
2015: James Daschuk, "Clearing the Plains and Clearing the Air: Environmental History and National Memory in 2015"
2014: Peter Perdue, "Mountains, Caravans, Rivers, and Salons: China's Multiple Tea Trades"
 

2012: James McCann, "Africa's Malarial Landscapes: History, Complexity and Silver Bullets"

 2011: Christopher Morris, "Land, Water, People, Fish: Life Along the Mississippi River"
 2010: Joy Parr, "Our Bodies, Our Histories of Technology and the Environment"